DuraMag Upfits
---
We're not just a story of Made in the USA, we're a story of Made in Maine, where craftsmanship and work ethic is legendary. We do one thing and we do it well: we build the finest aluminum truck equipment in the country. We're confident that we build the finest aluminum bodies on the market and we will work to be sure you're entirely satisfied with all of our products.
View DuraMag Upfits
---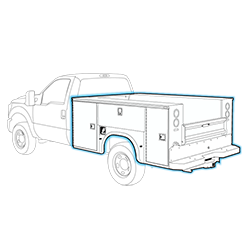 DuraMag Service Body
You want the strongest, most durable service body in the industry? Then you want a DuraMag service body. All aluminum bodies means no rust, 50% lighter than a steel body, reduced wear and tear, and increased fuel savings. We've frequently helped past customers move the body to a new truck simply because the quality outlasts the old truck. Our fully welded construction allows peace of mind knowing you won't lose any bolts or rivets after heavy duty use.
View DuraMag Service Body Upfits
---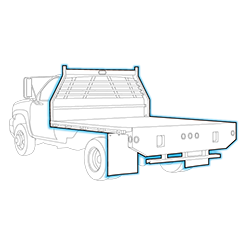 DuraMag Flatbed Body
We've been building thousands of our aluminum Flatbed Bodies for over a decade with a proven design. Our environmentally-friendly manufacturing process creates a product that is lighter, stronger, and lasts longer than a comparible steel body. Your DuraMag Flatbed will not only save you money, it increases the value of your truck at the time of sale; rusted bodies are a liability. A great value that's backed up with the best warranty in the industry.
View DuraMag Flatbed Body Upfits
---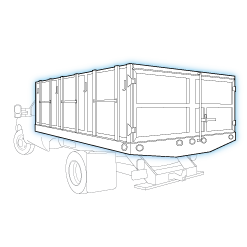 DuraMag Landscape Dump
Built with all aluminum box tube construction. The standard headboard includes an expanded metal window and the frame is built using heavy duty sills and cross members. DuraMag offers two models of Landscape Dumps to fit your personal preference: Smooth Side or Extruded Side; the only difference is the type of aluminum used to build the walls. Either way, the sides are still removeable so you can change your Landscape into a Flatbed for any need.
View DuraMag Landscape Dump Upfits
---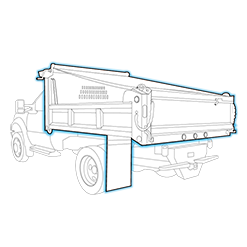 DuraMag Dump Body
DuraMag Aluminum Dump Bodies are recognized as Best in Class. Stronger than your typical steel dump body with all the benefits of aluminum: rust-free, eco-friendly, increased payload, and increased fuel savings. We offer three different Dump body models: Eco Dump, for light duty use in residential or light commercial use; 2-5 Yard Dump, 9' for all your medium hauling needs; 5-7 Yard Dump, all you can fit in this heavy hauling, 12' work-horse.
View DuraMag Dump Upfits